New Mini E-skateboard with Gravity-Sensored & Self-Balanced
Overview
Skatebolt Brisk - Made to be great. Skatebolt is an electric skateboard company established in 2016. In the beginning, our main goal has been to offer electric skateboards that are safe, convenient, and affordable. On this new generation, we make an effort to explore a new product for children age group. Brisk is produced as new mini E-skateboard with Gravity-Sensored & Self-Balanced. Children will have a good experience to ride it based on your body and without remote.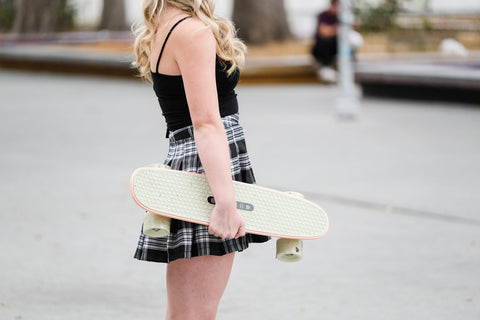 Design Origin
One day, our company took a trip and walked by the sea. One of our designers found out a cobblestone which is so beautiful and rounded. After that, he took it back to our company and designed a delicate skateboard for children. Brisk is lightsome, cute, and comfortable which are the characters from cobblestone. The design process is much complicated compared to a simple idea. As a result, our design team spend two months and produce a sample, which is called Brisk.
Basic Specification
As an electric skateboard for kids, the gross weight of Brisk is only 8lbs which is convenient to carry on which is specifically fit for kids. What's more, the most important advantages of brisk is range. Its max range which is more than 7 miles with singular 150W motor. Actually, kids can ride it from the Empire State Building to Central Park. In addition, the max speed of brisk is more than 11mph which is fast and safe. However, the max load is 110lbs. Most children can be loaded. So, it is a good toy for children which suitable for age group from 8 to 12 years old. One more thing, kids can ride it to climb a mountain which is more than 10% gradient. Fortunately, you don't need to climb mountain by foot.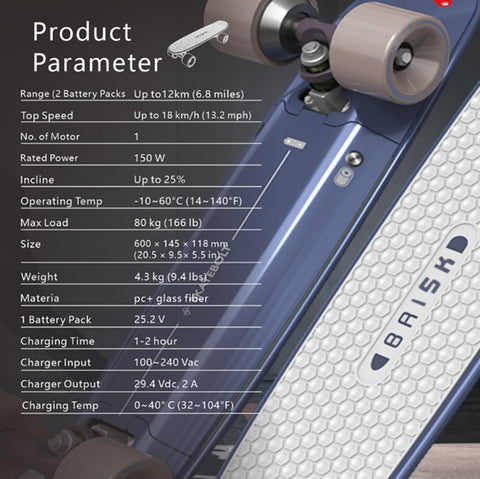 Integrated Design
An abundant colour scheme owned by Brisk. It includes mazarine, bottle green and pink. Kids are available to choose whatever different colors they like. And then, Brisk owns singular 150W hub motor which is offered enough power to ride. What's more, Brisk has a strong Samsung battery which has large range and long cycle life. The most important design detail is brisk shape. The deck of Brisk has no corner angle which is safe for kids to carry and keep away from injured. And the grip is replaced by silicone pad which is more comfortable and safer for kids to ride. After all, the safety of children is most important. Choosing a safe toy for kids is a clever choice.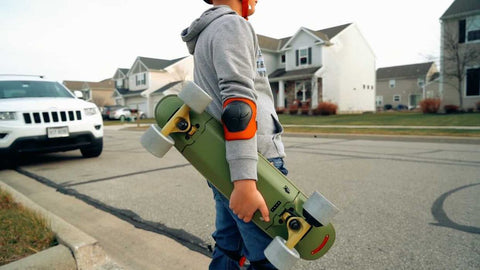 Intelligent science and technology
Brisk makes full use of high-tech elements, which is controlled by your 3D Posture rather than normal electric skateboard with wireless remote. Lean forward and keep the center of gravity on the front feet and move forward at a constant speed. Instead, lean backward and keep the center of gravity on the back foot and brake. It is also a good toy for children to learn how to keep balance. What's more, Brisk has two built in tail lights which will flash when you are braking.
Customer Service
Our company offers seven days guarantee. Give it a try firstly! We'll gladly take it back for a refund If you don't satisfy it and no damage within seven days. (some restrictions may apply) What's more, our company has global service center based on Los Angeles, China and Europe. We offer after-sales service for each customer as quickly as possible if you suffer any problem of our product. Ask us anything. Email us if you have any questions through sales@skatebolt.com, we will reply to you within 24 hours. Facebook, Instagram is also encouraged to contact. You can also follow our YouTube channel to see how does other customers ride their board and share their skills. We also cooperate with Bardia to test our board who is a good Instagram influencer. Looking forward to see more and more Skatebolt users.